What makes your pizza ovens different from the rest? One would find this to be a legitimate question any potential customer would ask, right? Well, to answer that question, for starters, we along with the help of a couple of people currently hold the title for Guinness World Record. That's right! Pizzaovens.com spearhead and collaborated with a few of our partners on what the world now knows as the longest pizza ever created. We used 3 of our Italforni TSB gas pizza ovens to make the magic happen. Along with droves of volunteers to make sure the project was a success. Our new record is something that we hold dear to our hearts.
---
Moreover, Pizzaovens.com's story started in 1999. With over 20 years of affordable, professional and attentive service, we created Pizzaovens.com as an exchange platform for buyers and sellers of pizza ovens and pizza equipment. As our business began to grow, we began selling directly to customers and providing maintenance services too. 20 years later we have come to include all aspects of a pizza restaurant kitchen. We are now able to offer you everything you need from conception to installation for your business. So, whether you are buying equipment or seeking equipment repair, our knowledgeable sales staff and expert service technicians will provide your team with unparalleled service. Within the last 20 years, Pizzaovens.com has made a significant impact on the food equipment industry and has become one of the largest global distribution of name brand restaurant equipment.
Let us touch on our experienced technicians for a brief second. Collectively our skilled technicians have over 30 years in the pizza ovens industry. Each tech having incredible knowledge on a vast of different pizza ovens and more. Our service is A1 when it comes to our customer service. We pry ourselves on making sure we give the best experience possible. Timeliness & efficiency are a top priority with our technicians. We know that no one pizza oven or customer is the same. Each customer needs special care and detail with every service call. Though our headquarters located in southern California, we do an ample amount of out of state service calls as well. All our pizza ovens come with a 3-year installation warranty. On another note, another great thing that our technicians are extremely skilled in is remanufacturing refurbished pizza ovens. We guarantee that all our refurbished pizza ovens sale just like new. As mentioned before, our worry-free warranty gives our customers peace of mind at the end of the day. When running a successful business, we understand from experience how important it is to have your equipment functioning properly daily.
Importantly, here are a few tips to keep in mind before you need repair on your pizza oven based off category:
1. Combination Ovens. Combination ovens are like a regular oven, steamer and convection oven all in one unit, so they will need to be maintained like each of these individual units. The steam generator (if it has one) should be emptied daily, and the unit should be delimbed monthly. The convection fan should be removed and cleaned every month, too. Some combination ovens come with a spray-down hose which makes cleaning the interior every day a little easier.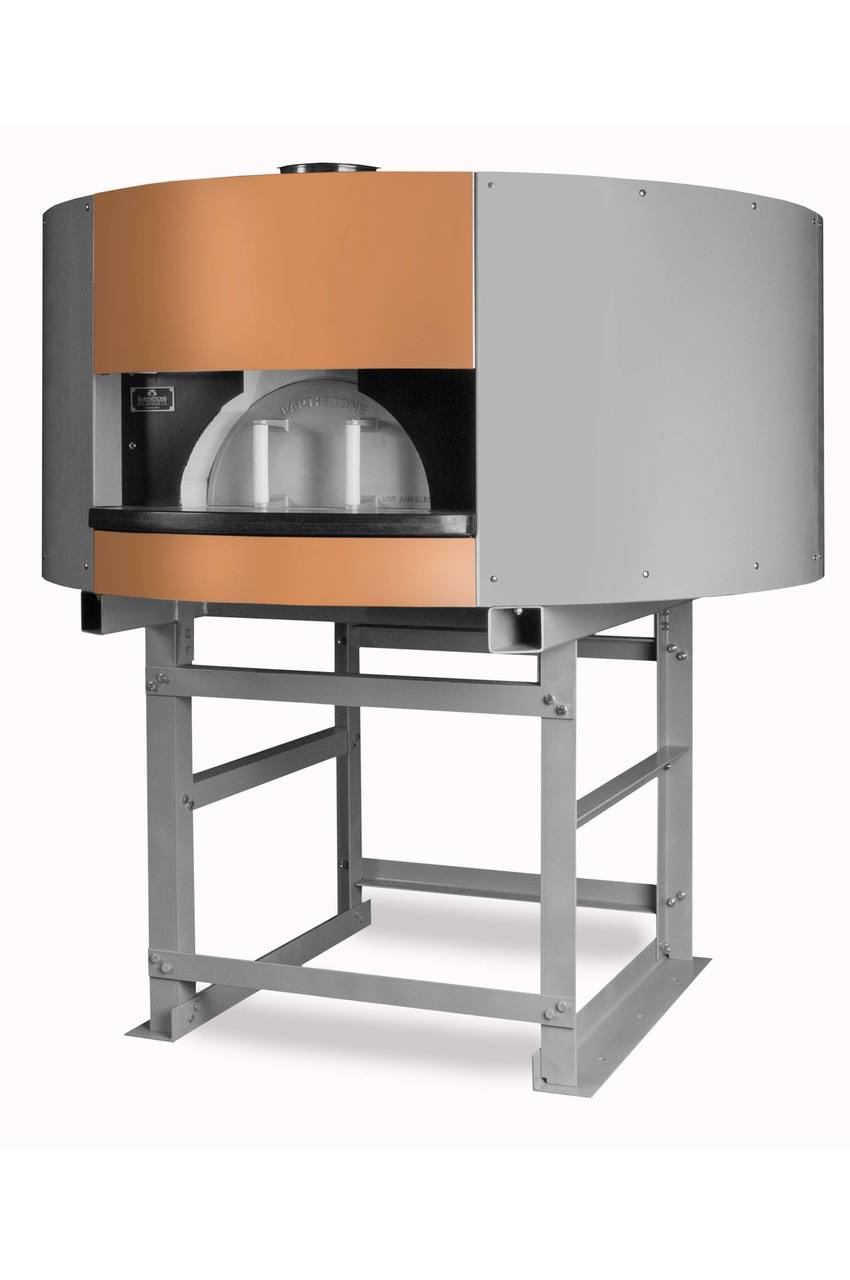 2. Pizza Deck Ovens. Regularly scrape ash or food debris off the bake decks using a pizza oven brush. At the end of the day, turn the heat up to maximum for 30 minutes to cook any remaining food debris to ash and scrape the ash off using the brush. Keep in mind to never use water or liquid to clean the bake deck in a pizza deck oven; this will cause the stone to crack.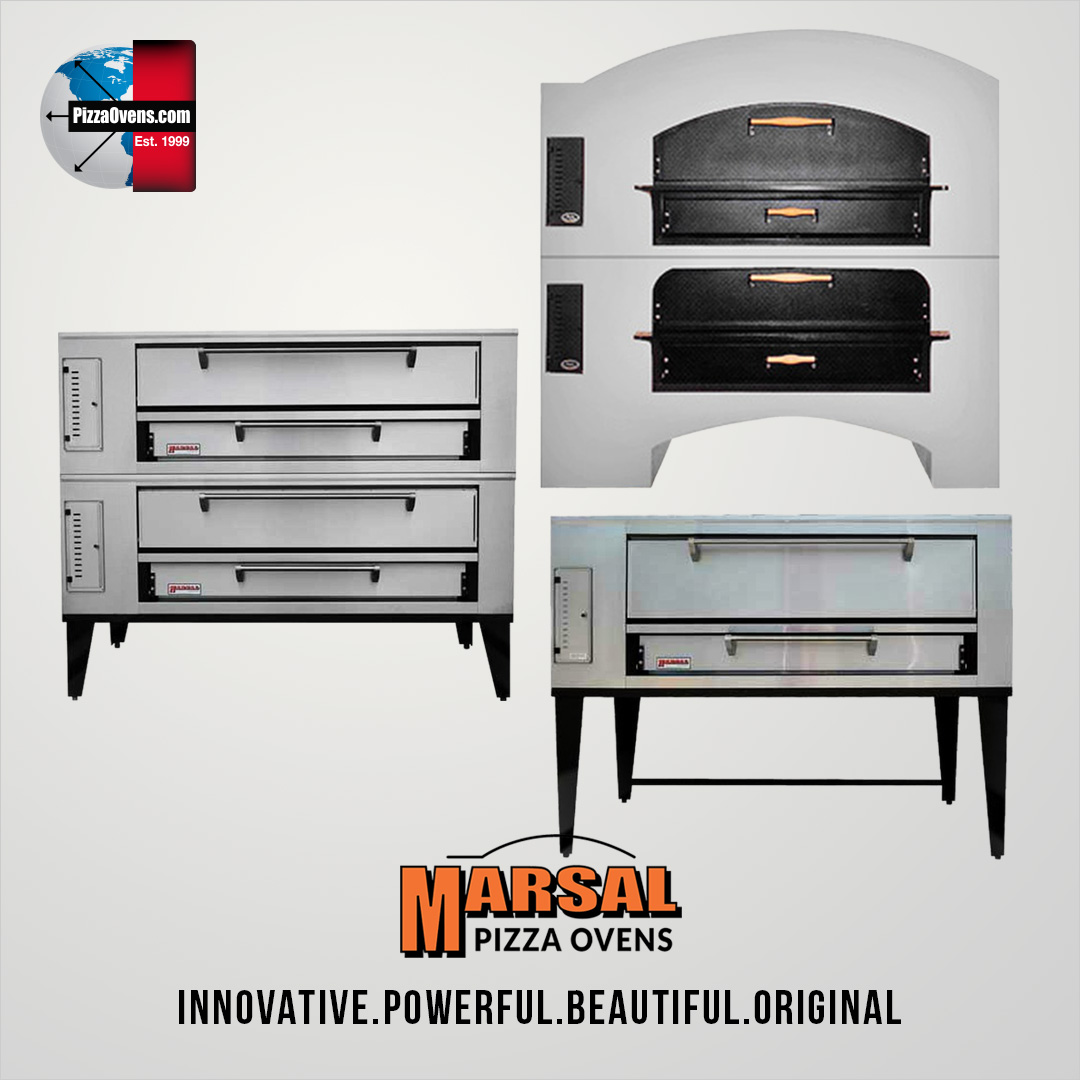 3. Conveyor Ovens. Remove crumb trays below the conveyor belt every night and clean them. The draft diverters, or Impinger fingers, at the top of the commercial conveyor oven, should be removed and cleaned daily, too. The conveyor belt itself should be removed and thoroughly cleaned every two to three months. Finally, do not place utensils on the belt because utensils can become jammed and damage the belt. Clean crumb pans, conveyor belt and Impinger fingers weekly to clean.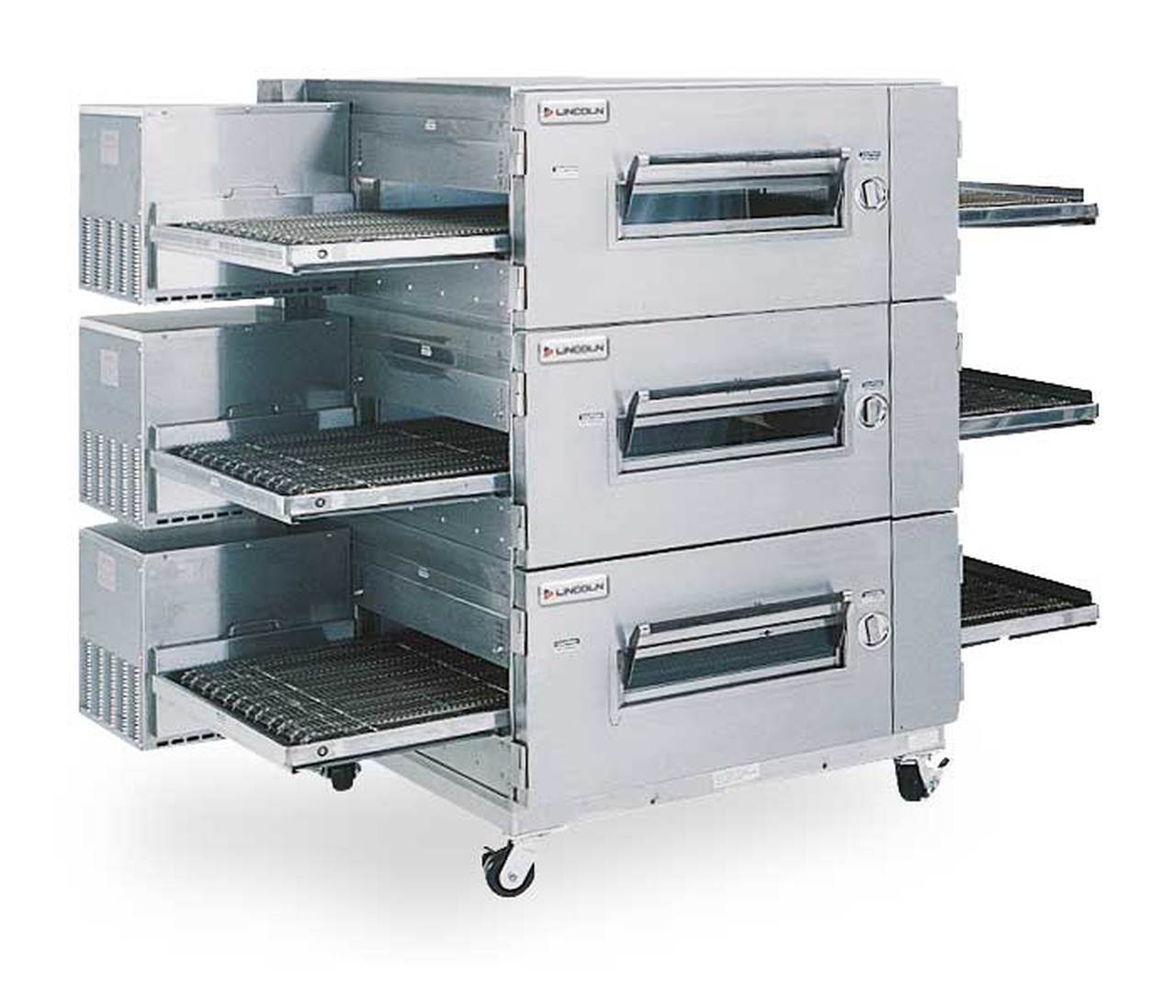 4.Convection pizza ovens. Be sure to remove and clean the intake fan of your commercial convection oven weekly. Check the flue where the fan attaches, too, and clean any food debris for unobstructed airflow. Also, if the fan requires oil, this should be done yearly. This tip also applies to ranges with a convection oven base.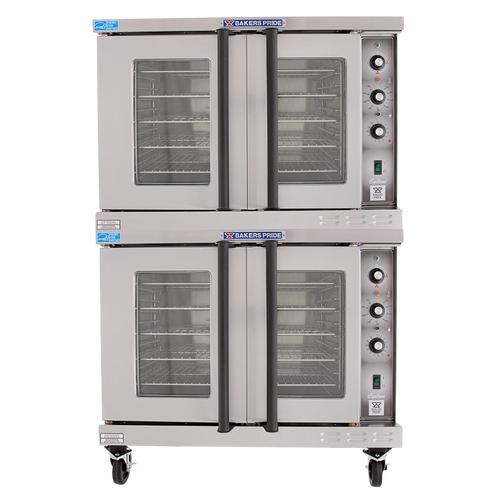 ---
Another great thing that makes Pizzaovens.com different, is while most companies generally work with pizza ovens, we are proud to say that we work exclusively with pizza ovens, as well as an array of related items. Essentially because of our vast experience, our sole purpose is to see that every customer has our focused attention on their pizza oven needs.

UNBEATABLE SELECTION
No matter if you already have one of our pizza ovens or are looking to purchase one, we are here at every step of the way to help. Our customers learn that we offer a price match guarantee. Allowing us to offer the lowest prices possible when it comes to our pizza ovens. Understand that budgets and overhead are a daily thing in running a successful business. We always want to make sure you're finding the pizza oven that works best for your needs.


WORRY-FREE WARRANTY PRICE MATCH GUARANTEE
This all sounds like it would be enough to see why we consider ourselves to be different than the rest. But wait! There's more. We offer customized pizza ovens too! You heard us right! We customize pizza ovens for your home or business. Some of our customers want to set themselves apart from the rest, so they seek a custom unit. From custom tile, colors or exterior shapes, your pizza ovens can have your personal touch to it. Besides that, we customize a mobile pizza oven. Mobile pizza ovens have become very popular in the past year with the boom in the food truck industry. We have you covered top to bottom! Lastly, there you have it when someone asks you want makes our pizza ovens different from the rest, we hope you remember this article.