Do you remember what it was like as a child to smell the lovely aroma of pizza in the oven? The instant feeling of comfort, satisfaction and happiness that you get from the first bit of delicious pizza. There is something uniquely special about walking into a restaurant where the wood pizza oven is prominently displayed as the heartbeat of the restaurant. Immediately you go back to that childhood feeling of the fond idea of what's soon to come.
For many restaurateurs and food aficionados, wood pizza ovens are revered as a sacred object in the culinary arts. Today, both professional and amateur chefs are bringing this piece of ambiance to their homes. But the wood pizza oven is much more than a centerpiece of conversation. It is a way of life.
A Brief History of Wood Pizza Ovens
These dome-shaped wood pizza ovens have graced some of the most well-known pizzerias in New York and Chicago, as well as some of the trendiest spots to eat in the restaurant industry. But the wood pizza oven's history is as rich as the artisan breads and pizza pies that come from its hearth.
The first wood pizza ovens were developed in Egypt and by the Turks--unbeknownst to each other. The Romans perfected the method of the wood burning oven.
Archaeologists have recovered wood burning ovens that could pass for the same dome-shaped objects that are popular today. In fact, the wood burning brick ovens that were excavated in Pompeii from 3,000 years ago could be used today without any major renovations.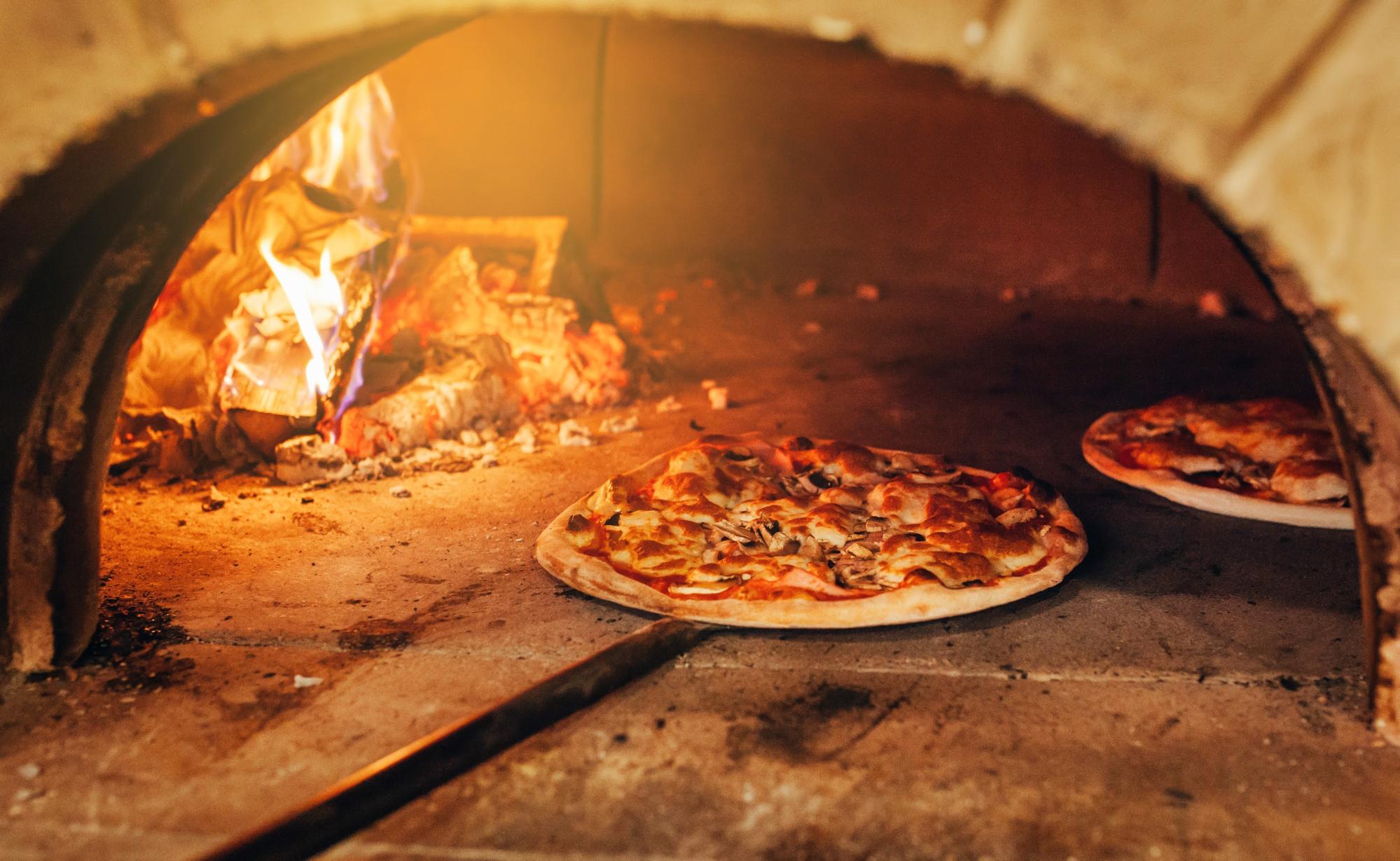 Little Lesson on Gas vs. Electric and Wood Pizza Ovens
Conveyor, Deck, and Wood Burning ovens are all available with either gas or electric. Some wood pizza ovens use only wood as the source of generating heat or some come with gas back-ups. There are some slight differences between gas pizza ovens and those that run on electric. Working with a high BTU [British Thermal Unit, measuring the burn rate/ consumption] gas ovens tend to be a popular option for the high-volume entities, commonly referred to as the "Recovery Time," which tends to be minimal.
Electric ovens tend to produce a crispier crust and cook the pizza more evenly mainly because most ovens have elements directly below or above the baking deck, hence offering a more focused heat distribution.
It also boils down to what utility your establishment has available. If your business doesn't have existing lines to natural gas, liquid propane or electric models will be the only option. A gas pizza oven is normally a better option for businesses that depend on mobility, like food trucks and concession carts, unless you plan to tow a house size transformer behind you or have access to high AMP source at the locations you travel to.
Wood pizza ovens, and coal ovens have gained popularity recently. These ovens can typically reach very high temperatures, offering a very quick cook time for Neapolitan type pizzas but only appeal to a certain sector as generally they require skilled labor, need to be constantly monitored to keep a constant temperature and let's face it, 90 seconds of cook time does not leave much room for mistakes!
The Types of Wood Pizza Ovens
First type is Direct Heat wood pizza ovens. Being the fastest-growing sector in the last ten years:more and more customers are feeling the notion to have small wood pizza oven to put in the garden or on the terrace. Manufacturers have found a way to create small-sized, light and not so bulky devices. Now, it is important to get them fired up a few hours before to reach the right cooking temperature. Opposed to pizzerias that run their ovens for hours on end, these pizzerias keep a temperature of about 200°C (400°F) day in, day out. Opposite of this, amateur pizza makers who make pizza once a week, have to preheat the oven for hours before to absorb humidity in order to reach the correct temperature.
Second type is Indirect wood pizza ovens. These ovens have a cooking chamber separated from the combustion chamber; the firewood burns in an airtight compartment and the heat is transferred to the cooking chamber whose base is made of refractory material. Although they are fuelled by wood, these appliances are not in the same league as the real pizza ovens but they still are an effective solution for cooking pan pizza or pizza "alla pala"(on the peel), two recipes that need constant heat and not too fast a flame. They require a flue and can be placed outdoors, in the garden or on the terrace for instance.
How Wood Pizza Ovens Work
Seperate from modern household ovens that provide a nearly even cooking temperature, a black wood pizza oven is typically heated once during the firing stage. Once the embers are moved to the sides and back of the oven, the wood pizza oven gradually cools over a period of hours or even days.
The wood pizza oven mass acts as a thermal energy which slowly release heat from the oven. This retained heat can be used to bake batches pizza, bread, roast, casseroles and so much more. Such foods like pizza and bread can be cooked directly on the oven hearth.
The Benefits To Cooking With a Wood Oven Pizza
Even if you don't consider yourself a skilled at home chef, you can add a wood pizza oven in your yard and enjoy cooking a family favorite over an open flame. Culinary experts state that there are many benefits to cooking pizza, and other foods in a wood pizza oven. See below some of the positive benefits:
One major benefit would be the fact that wood pizza ovens cook the food faster
Reach higher temperatures with a wood oven pizza
Wood pizza ovens also boost flavor in the ingredients prepared
Wood pizza ovens helps food retain nutrients of the ingredients
Most important one is wood pizza ovens help save on your energy bill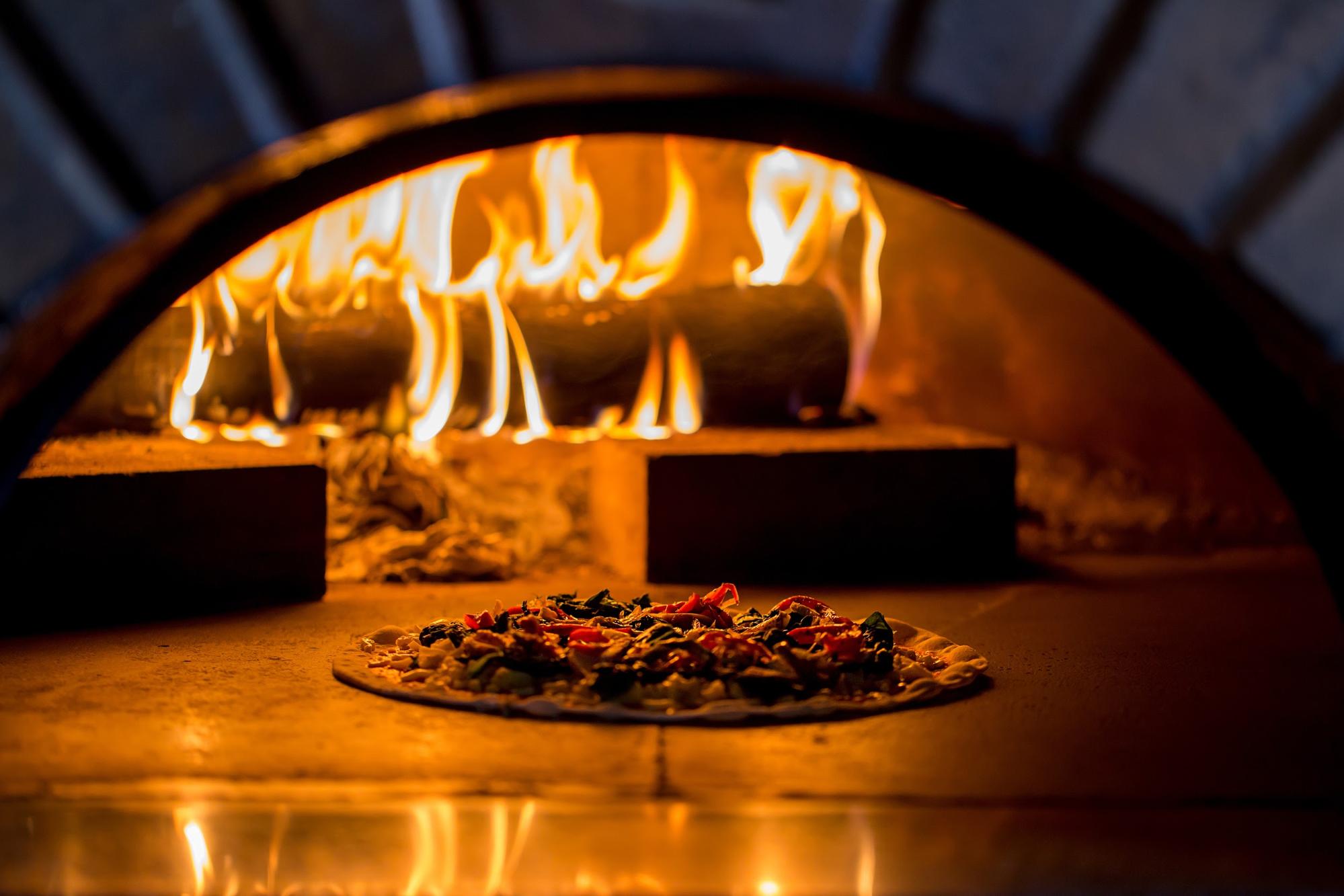 Now You Can Have a Wood Pizza Oven at Home
Since we explained the wood pizza oven, you can easily learn the art of wood burning ovens just like thousands of generations before have enjoyed.
All it takes is a little bit of patience as you get the coals heated. Once you get to know your wood pizza oven, you will never want to cook in any other kind! Imagine sitting around the stove with a glass of red wine in the company of family and friends that are relaxed and happy. Sit back and enjoy the finer things in life such as good food, great company, and a new way to enjoy life that is as ancient as the birth of civilization.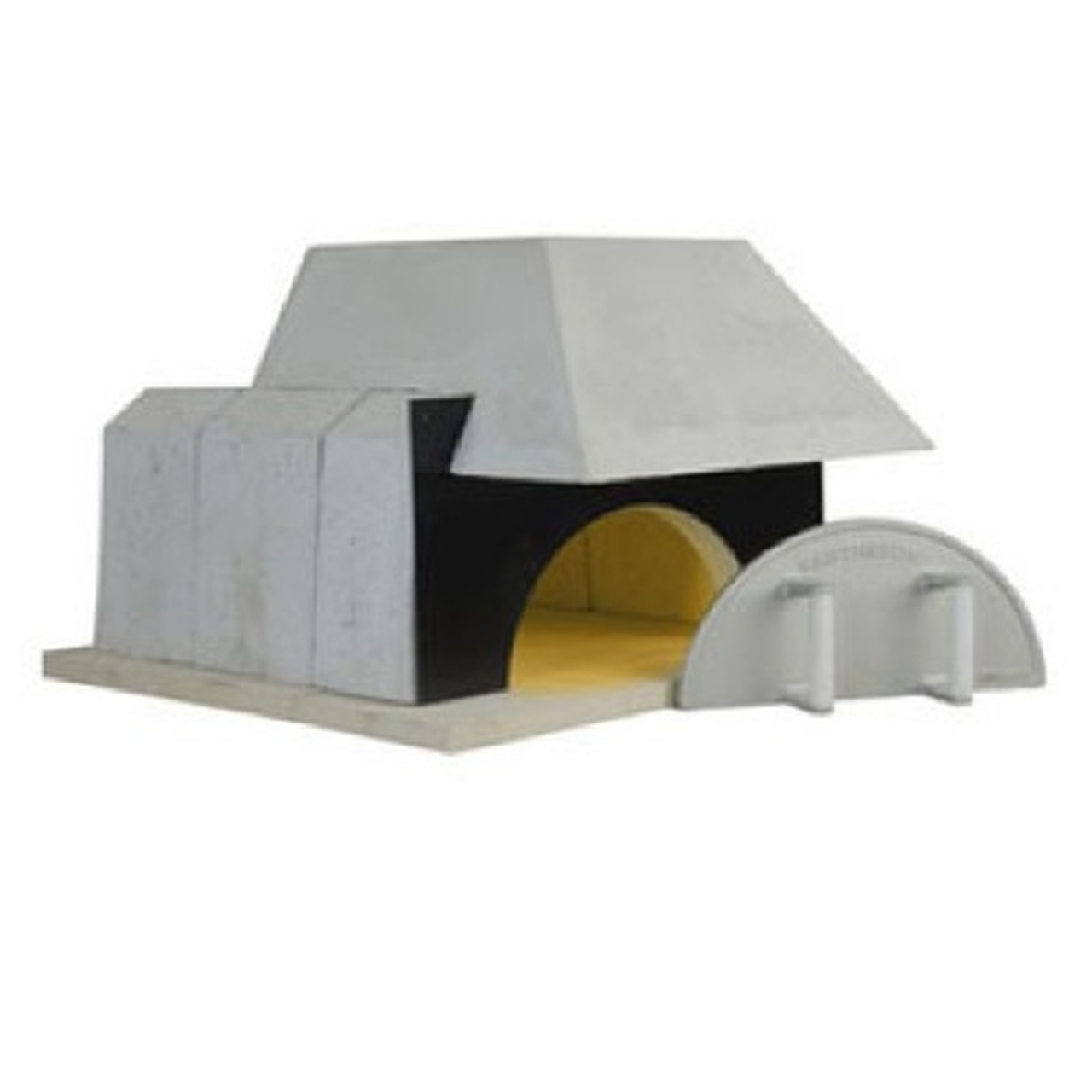 Cheers! Pizzaovens.com