Just about everyone knows Italforni for producing these innovative, multi-functional, futuristic-looking pizza ovens. What you may not have known is that Italforni can also produce some of the best pizza's out there; form and function in harmony. Italforni specializes in providing the latest technology in both electric and gas-fire ovens. Italforni Italy has been in the pizza oven business for over 30 years only putting out the highest of quality products Their motto: "we have a passion for combining beauty with functions that shows on all of our products".From the array of models, they offer for the commercial kitchen, Italforni has decades of skill in manufacturing other heavy and industrial ovens.For the North American Market, Italforni has five models to choose from. All made from stainless steel and remarkably designed to innovate and produce at high levels. Let's take a deeper look into some of these amazingly designed ovens.
The "Bull" Electric Deck Oven
First up is Italforni Bull series. Given the resemblance of a bull with horns, this one-of-a-kind oven is assembled in highly resistant steel that is laminated with colored, tempered, impact-resistant with high-temperature glass. Consisting of 1,2 or 3 123x110x17 cm (6.75" H x 48.50' L x 43.25' D) chambers and decks. An awesome fact about this Italforni oven is that it's designed to show its clean-cut lines Italforni Bull series has touch buttons and icons that are all digital. The bull comes in two standard colors, red or black, or can be customized in any color or design of your choice. The bull Italforni oven can be ordered with no stand, a stand with tray holders or with a proofer. Cool right!? So cool, this totally modular oven allows you to even choose number of decks and hood option when placing your order. Oven Deck Capacity (per deck) hold up to 12 pizzas at 12'' (30.5cm) diameter, 9 pizzas at 14'' (35.5cm) diameter or 5 pizzas at 16'' (40.6cm) diameter for the largest model.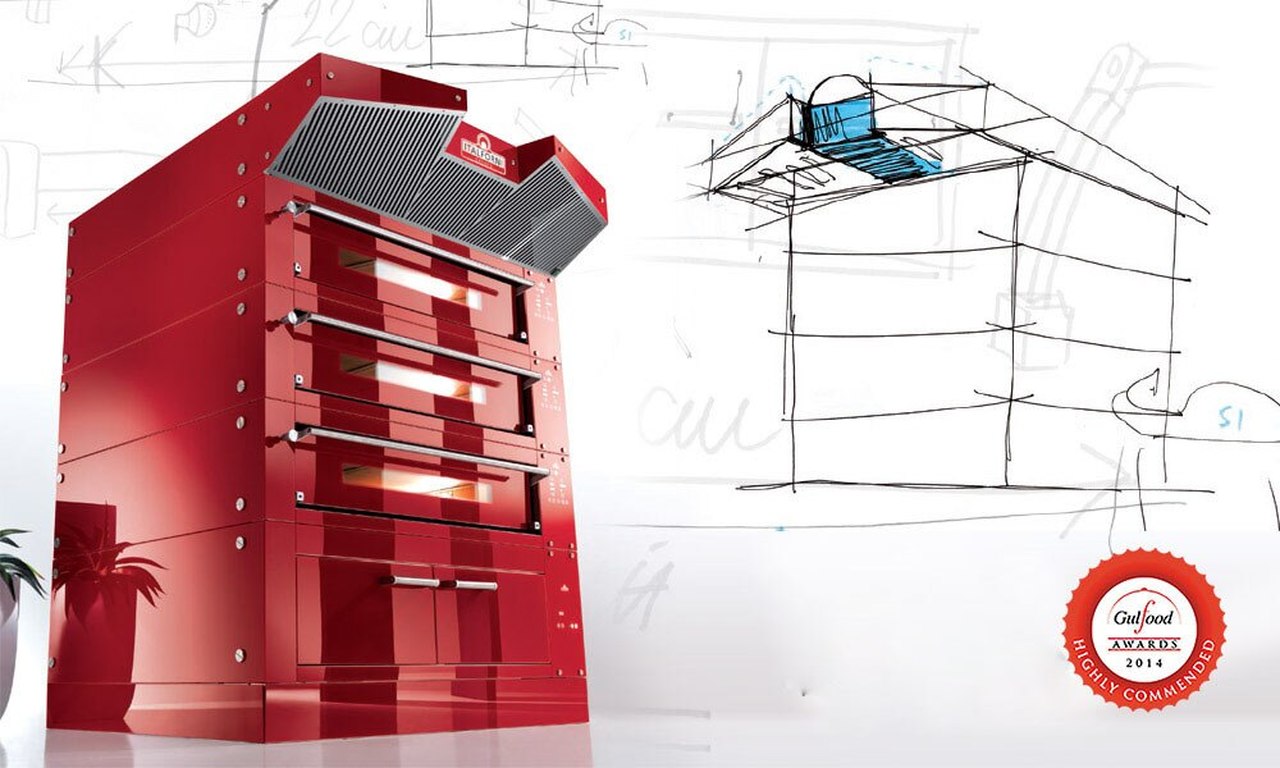 Tunnel Stone Electric & Gas Oven (TS series)
This first of its kind oven made by Italforni is like nothing ever before. Many have tried to replicate this unique oven but to no avail. Italforni has created the only conveyor tunnel oven that will cook directly on the stone using no internal fans. Italforni TS series has a deck like finish with all the ease of a conveyor oven. Comes either Gas or Electric single or double deck availability. There is 3 stone belt that comes in 3 different sizes for the electric version for you to choose; 18in, 24in, and 32in wide stones. The Gas Ovens come in two sizes, 24 & 32" wide belts. What people love the most about this Italforni oven, is its simple use with a great finish you would only expect from a deck or a wood burning oven. You can basically cook any flat type of food on the TS series. Another impressive thing about this over is its massive production capability. The Italforni series has controls that are independent on the top and bottom that allow you to control the temp for each sector individually. Another great fact about this Italforni oven is the temperature gets up to a whopping 850 degrees F.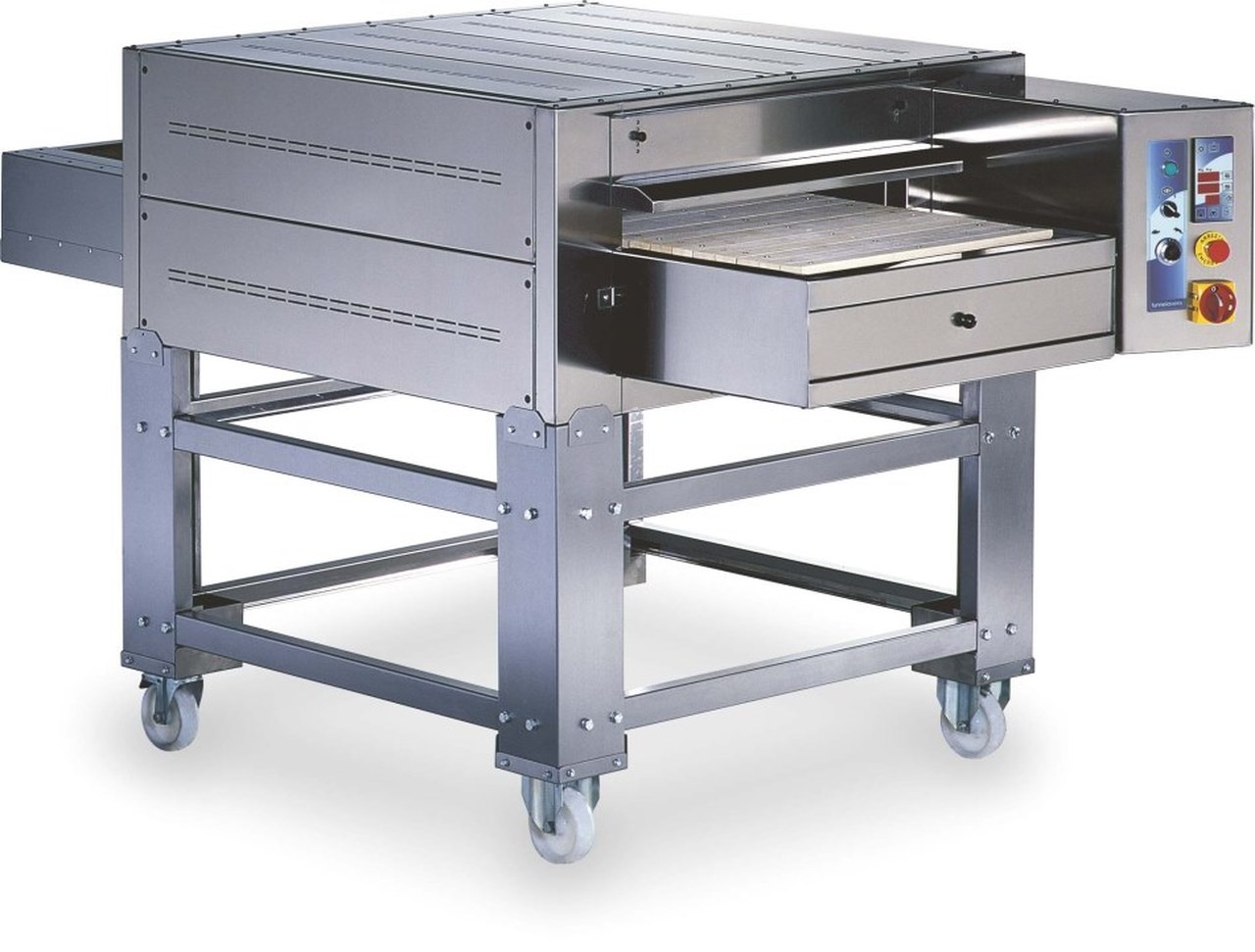 TK Deck Oven
This Italforni series comes in there are 5 different models for you to choose depending on your needs. The TK electric deck oven, TKA deck oven, TKB deck oven, TKC deck oven, and the TKD deck oven are all created for high volume pizza, baking and more. These cost effective Italforni ovens only come electric but produce an amazing pizza. TK series can be ordered in a single or double deck with single or 3 phase configurations. These ovens reach up to 840 degrees F. With individually controlled top and bottom heat, the only difference in this series is purely based on the size of the chamber space for cooking.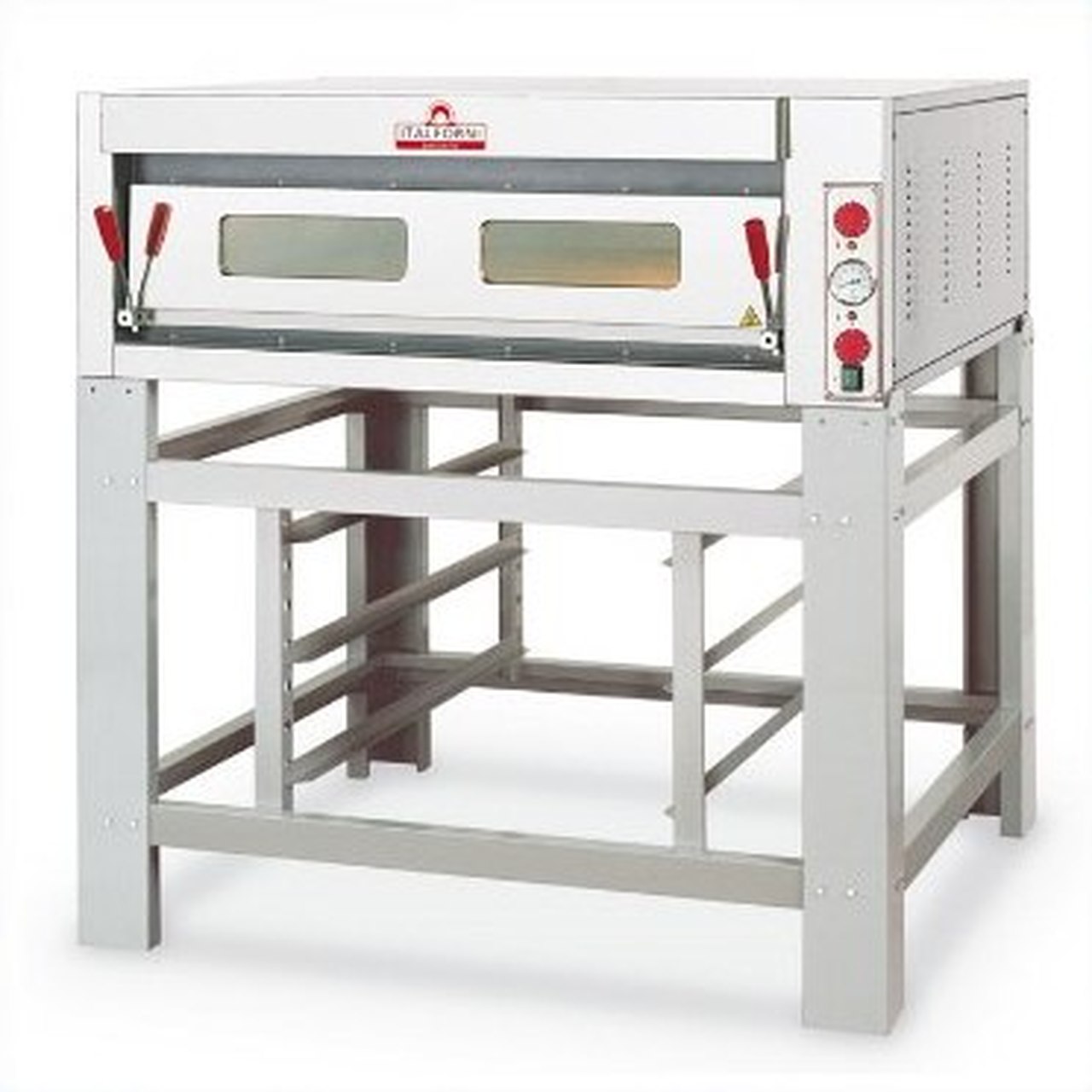 Industrial Stone Tunnel Oven
This Italforni industrial ovens are great at producing any volume you require. The Industrial Stone Tunnel can be tailored for a fully automated production line, great for any production style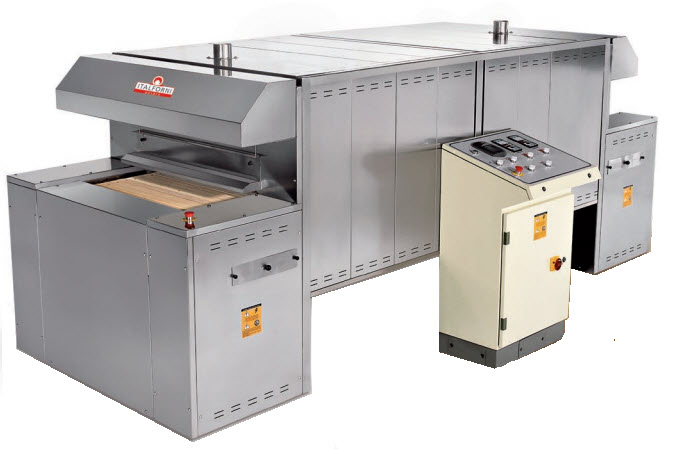 In conclusion, one can see how and why Italforni is the sole importer of these premier line of quality commercial cooking equipment with innovative solutions designed specifically for the North American market.